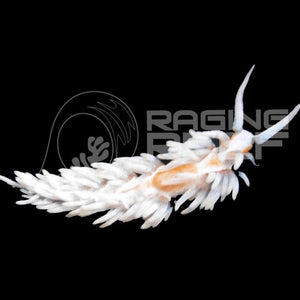 The ultimate aiptasia predator!
Add 3 berghias initially, then 1 per 10 gallons. 
Once acclimated, Turn off your lights and flow, and delicately deposit them near or on your rocks using the pipette we provide you.
Do NOT release them in the flow as they will be fish bate!
Do NOT deposit them on or too near of an aiptasia or it will damage it!
The idea is creating a colonial population of berghias that will eradicate naturally your aiptasia infestation without causing harm to any of your corals.